Grow wealth through passive real estate investing.
Institutional Grade Investments
Our investment approach is engineered to deliver consistent returns with long-term appreciation and provide an alternative to traditional stock and bond investments.
We invest in high-quality assets, guided by a disciplined underwriting approach, where there is an upside potential driven by economic and demographic trends. We follow a well-defined acquisition and management strategy to ensure a value transformation of each investment.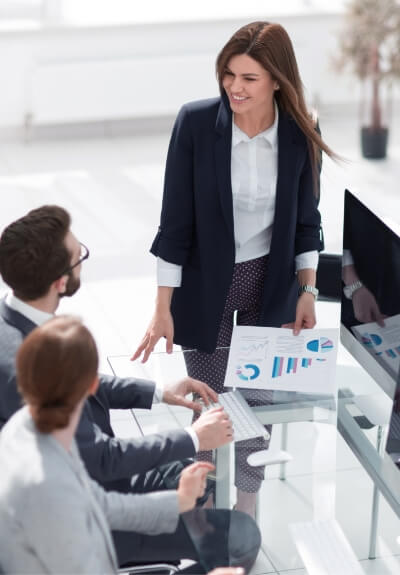 We invest alongside our investors in every property that we acquire, ensuring that our objectives are aligned and the investors' capital is treated as our own. This approach has earned us the trust of our partners, lenders, and investors.
We structure each of our real estate investments with a view towards maximizing returns while minimizing risk. Unlike traditional real estate investments which are solely focused on the targeted IRR, we place emphasis on three key areas:
We only invest in deals that pass our stringent due diligence process to ensure that each asset yields a strong cash on cash return.
A margin of safety is built-in to our underwriting model allowing for economic shifts without substantial effects on asset values and returns.
We invest in high-quality assets where we see future economic growth and opportunities to improve the value of the assets.
Benefits of Investing in Real Estate
Real estate is typically less volatile than other investments and has historically outperformed the S&P 500.
A key benefit of real estate investing is its ability to generate rental income and in turn, consistent distributions for the investors.
Take advantage of the investment's depreciation to optimize returns.
Historically, real estate investments outperform inflation and provide a consistent rate of return for investors.
Rental income reduces the debt service over time, increasing equity and creating long-term wealth.
Investors can leverage real estate, allowing for the purchase of a $10M property with only $3M of capital.
Real estate appreciates in value over time increasing the value of the asset, creating greater returns.
Why Invest in Real Estate with us?

Access to Larger Commercial Property
Real estate syndication allows an investor to acquire interests in larger properties than they could as a direct investor.

Mitigate financial risk by investing in real estate investments alongside other accredited investors.

Unlike a single owner who may have their funds tied to one property, investors can diversify their investments among multiple properties

We handle the acquisition, management, and disposition of the asset, making this a truly passive investment.

Our relationships with lenders, brokers, and owners allows us to achieve an advantage that may not be available to individual investors.

Real Estate
Investment Expertise
Our investment team has extensive experience in acquiring and effectively managing various assets in key markets.